What is Google Ads?
Google Ads is an online advertising platform developed by Google. It places ads on the results pages of search engines and non-search websites, apps, and videos. It provides immediate results using paid search instead of waiting for your website to to work its way up the rankings organically.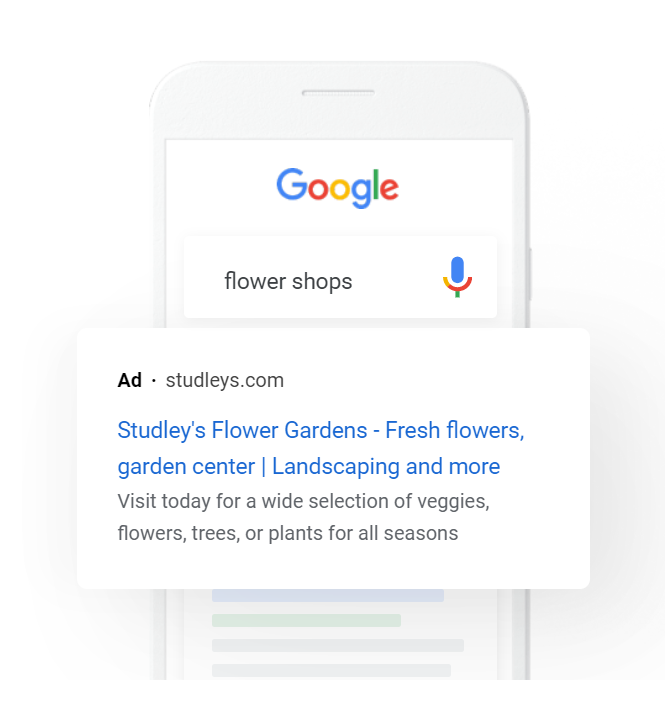 How does it work?
Businesses or advertisers pay to display advertisements, services, product listings, and videos to users within the Google ad network.
Services are available through a PPC (pay-per-click) pricing model.
Companies choose keywords for their business based on what searchers would look for on Google. Then, they create and advertisement that will appear on SERPs (Search Engine Results Pages) based on those keywords.
Companies can place bids on keywords to ensure that they get the ad space on SERPs.
So, why do I need Google Ads?
Measurability
Google Ads ranks is one of the most measurable online channels, providing PPC metrics and several other statistics that allow you to determine whether or not you are wasting your money or seeing an increase on ROI.
Narrower audience
Similar to geofencing, Google Ads allows you to narrow down the audience who sees your ads based on location, device type, language, time of day, and so much more.
Additional access
Because Google has so many partner sites, like Youtube and Gmail, your business can be accessed by a multitude of non-search users.