What is SEO?
 Search Engine Optimization helps increase the organic search results on your website. SEO can not only increase the amount of traffic to your site, but it can also help the quality of traffic. All search engines rank websites based on how relevant they are to users. SEO helps with making the content more relevant to user searches and show websites on the first page on Google.
What are some benefits of SEO?
Targeted Organic Traffic
Get Higher Search Rankings
Contextual Link Building
Professional Content Writing
Competitor Analysis
Fully Optimized Website
Fully Optimized Google My Business Listing
Why Hire Us for Your Next Organic SEO Project?
When you hire an SEO Company to work on your website you are really hiring the team behind it. Unlike most large SEO service providers that put your project on the backburner, our small staff of search engine optimization experts work closely with you every step of the way as a partner in your online success. We are locally based in Middletown, CT making in-person meetings a breeze! We are also more than willing to travel to you. As Google Partners, we are certified in providing top of the line SEO assistance.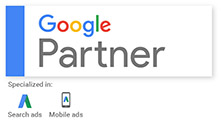 We're Here to Help
We give out our cell phone numbers and have a complete open door policy. We are here to help you so whether you have a question, a problem to resolve or in need of an update, we would be happy to hear from you. We are not a faceless organization. We will be your SEO consultant and you will get to know our team.
Website SEO Audit
Set your website up for search engine success.
Your website's search engine optimization is critical to your local search rankings. We'll let you know how your website tags, description, links, keywords, content and much more measure up to ensure you get the highest rankings possible.
Detailed Monthly Reports
Track your local search improvements each month.
We have nothing to hide. We want you to know exactly what you're paying for and see how your marketing campaign is impacting your business. You'll receive a detailed report tracking your local rankings, website stats, and more.
Contact us to begin your SEO Journey!